Instant Life Quotes

Universal Life Insurance Policy
---
Got Questions? Get Answers!
866.866.0242
Got Questions? Get Answers!
866.866.0242
---
Universal Life Insurance Policies You Can Count On

As a part of the OutlookLife family of insurance sites, you can count on us. With over 20 years of providing life insurance, rest assured our quotes for universal life insurance will be among the most competitive in the country. We will scour hundreds of insurance companies for the best rate possible for the best universal life insurance policy possible for your needs.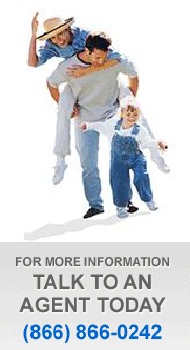 The Universal Life Insurance Policy

The universal life insurance policy contains all the relevant components of your life insurance, including the face value, a schedule for growth, the guarantees attached to the policy, and designates other allowances and riders. Without honest counseling they are hard to understand. To learn about a well-planned universal life insurance policy, please give us a call at 866-866-0242 today.
Comparing Life Insurance Policies?
The Universal Life Insurance Policy Quotes

If you don't have a universal life insurance policy and want to know if universal life insurance is right for you, please learn what you can first. Of course, we will be glad to help you to see if universal life insurance will be the best policy for your needs.

"Thank You very much for all the help.

You went way beyond what anybody else might have done.

You answered all my questions, and didn't make me feel stupid, or that I was a bother.

Thank You."

- Brenda E, Arizona