Instant Life Quotes

About Instant Life Insurance
About Instant Life Quotes

The counselors here at OutlookLife take great pride in their work, and are very good at taking care of your needs. Although nobody can give you true "Instant life insurance", we can provide almost instant life insurance quotes (in just a few minutes), and get your coverage started in as little as 48 hours!
---
---
Got Questions? Get Answers!
866.866.0242
Using the Instant Life Quotes Tool

When you use the instant life quote tool above, we will collect a little information about you, then provide you with the most accurate rates possible for your instant life quote. Although you can purchase the policy as provided, we hope you will give us a call to help you make sure your coverage limits and policy are the best for your needs.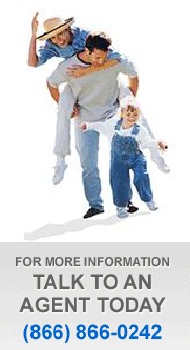 About OutlookLife and InstantLifeQuotes

InstantLifeQuotes.com is a free service provided by the Life Insurance Counselors at OutlookLife.com. We want to serve you in the way you deserve: with integrity and true service. Even if you don't purchase a policy from us here at Instant Life Quotes, we will still offer you the best advice we can.
For Instant Life Quotes, Please Scroll Up.
Choosing Correct Coverage Limits for
Our Instant Life Quotes

When selecting a coverage amount for your instant life quote, we recommend speaking with an insurance counselor. A rule of thumb to follow for choosing the best limit for you is 10 times the income of the insured. Many factors should be considered for your life insurance coverage limits, so please call one of our counselors for assistance in setting up the perfect life insurance from your instant life quotes.

"Some time ago, I was diagnosed with sleep apnea. When I began shopping for life insurance, I was astonished at how astronomically high the premiums were. Then a wonderful thing happened. Outlook Life was able to help me achieve a very reasonable premium for much needed life insurance. I can sum up my experience in one word:
"Bravo"!"
- Richard B., Nevada